To be able to harvest, you have to sow. And when we sow, we must expect to harvest. We experience seed time and harvest time. It is a law also of nature. In life too, we must expect to reap what we have sown.
"… a time to plant, and a time to pluck up that which was planted …" Ecclesiastes 3: 2
Here Is the Principle of " Seed Time and Harvest Time ".
Indeed, life gives us back only what we entrusted to him. And the result of what he is going to give us depends on the time, the circumstances and the conditions combined in waiting for the acquisition or obtaining of the result of what we sow in our life.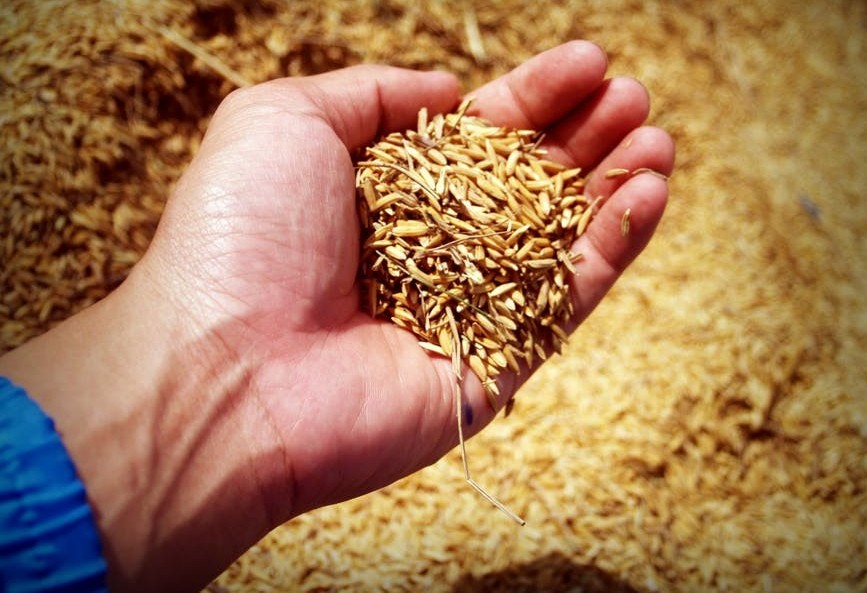 How is it possible to have sown corn kernels and wanted to harvest beans? Since when do we plant peanuts and harvest millet? No, it is clear that the law applies: what we sow, we reap.
An example, if I plant corn kernels, I have to wait three months to hope to harvest corn. But logically, the form, the quality of corn depends on how I sowed; from the place where I sowed; the circumstances and the season in which I sowed; the maintenance and monitoring of the seed. Every seed also obeys the laws of nature.
The Principle of "Seed Time and Harvest Time" Touches the Lives of Every Man
This principle of "seed time and harvest time" touches the lives of every man: his actions, his ideas, his convictions, his works. In fact, every act we do must be seen as a seed. Therefore, we must expect the consequences of each of our actions. Hence the Bible says in Galatians 6: 7 "Do not be deceived: you do not make fun of God. What a man has sown, he will also reap. (King James Version).
Even the principle of " seed time and harvest time " obeys the standards of the time. You must know when to sow to harvest because there is a time for everything. It is in our interest to ask these questions before any seed, or before any act:
– Is it time to sow? Or is it time to take such an action?
– How should I do this act?
– Under what circumstances should I sow or take such an act? […]
Ask Yourself
It is also important to ask yourself these questions before any harvest or reward or result to obtain:
– How should I harvest or acquire or profit from what I sowed?
– When should I harvest or acquire or benefit from what I have sown?
Because we do not sow at random. You have to know how to sow too. We do not harvest as randomly. However, it is necessary to know how to harvest also, in the manner and at the proper time, according to the will of God.
Many people sow and reap short of their expectations. On the other hand, others sow well and harvest badly. It would be best for them to see HOW and WHEN especially to sow and harvest.  It's good to know when is seed time and harvest time.
But God warns those who harvest by fraud or cunning without having sown [concerning thieves, fraudsters …]! Because of a badly acquired good never profits. From a human point of view, it may be thought that these kinds of people have a perfect and proper enjoyment of what they have stolen or profited from through unlawful acts, but this is not the case. Let's be sure.
He who sows according to the calendar of God, that is, according to the time, the way and the will of God, will also reap according to the time, the way and the will of God. And he can say himself blessed! For every seed or act is first spiritual before being physical. And the spiritual results determine the physical results. Therefore, we must consider everything spiritually first before starting or starting!
We hear some people say, "I gave all my time, my affection, my skills and qualities to an activity. I devoted myself entirely to it, body, soul, and spirit in this affair. I provided all the material and financial means necessary for the smooth running of my activity. I studied the market before committing myself to it … But alas, nothing has succeeded. I only had loss and failure … "
Every Success in Life Is Planned
Certainly, life is a succession of happiness and misfortune, failure, and success, of joy and tears, hope and despair … However, life is not a coincidence. Every success in life is planned: For each objective, a process must be followed. For each objective, conditions must be imposed. Each objective requires an evaluation criterion.
You must understand the principle of seed-time and harvest time to which all life, every project, every enterprise obeys. Know that the one who does not plan his success then plans his failure. Also, understand that all life has a spiritual facet. It is therefore wise to entrust your activities to God the Creator, the father of blessings and graces.
Everything in Its Time
Spin the clock in your favor. Consider the color of time before any investment or any business. Have time to think about how, when, and where to sow: For everything in its time, there is, therefore, a time to sow. In the same way, have time to think about how and when to harvest: because everything in its time, there is a time to harvest.
And the principle of seed time and harvest time is that we submit to the rule of planning. From seed time to harvest, we must plan everything. Do not be fooled by chance. Work, make your way in the right direction, according to the plan, the way and the will of God. Do not do anything without planning. Do not plan without doing anything. Between goal and results, there is work, organization, planning, evaluation, follow-up. In this sense, a good seed promotes a good harvest when the principle of seedtime and harvest time is well understood and especially apply whatever the field in which we operate.
In short, the principle of harvesting and sowing brings us back to the idea that we must learn to plan, to follow, to work in the direction of our seeds and for a good harvest. Because life is not magic.
The Bible gives us the following tips:
"… clear up a new field, and do not sow among the thorns. " Jeremiah 4: 3.
"Sow according to righteousness, reap according to mercy, clear up a new field! It is time to seek the LORD until he comes and spreads righteousness for you. "Hosea 10:12.
To follow the next article, click on this link: (3) the principle of health.