Now is the time of self-isolation. But sometimes you have to go out. Here are some recommendations for self-isolation behavior when you have to go out.
Many countries are already closed nationwide, with only emergency services at work. Some have recommended self-isolation as a precautionary measure to stop the spread of COVID-19. While there is no denying the power of self-isolation, in some circumstances, you may have no option but to go out even if you do not want to.
A good example would be healthcare professionals and first responders who still have to deal with the crisis. In practically all cases, these are medical specialists who will know what to do to stay protected.
The problem arises when others have to work because they work in a company that isn't closed. This group of people is generally unaware of the risks and necessary precautions.
At times like these, you will need to reduce your risks proactively. Throughout a pandemic such as COVID-19, it is practically impossible to eliminate the risks. All you can do is reduce them. All you can do is reduce them. Let's see how you can do this.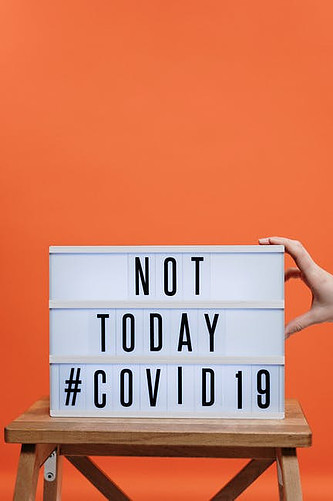 Self-Isolation Behavior Regarding Transportation
If you have your own car, use it. Now is not the time to be eco-friendly. If you do not have your own vehicle, take your bike or on foot if the place you need to visit is not too far.
Alternatively, you can opt for a bus with a few people you trust. We all need to be on board when it comes to being careful.
Mathematically, car travel is safer than taking a public bus or subway, where the risks increase exponentially just because of the large number of people on it.
Wipe the Workstation
Wipe off your workstation with the disinfectant to start the workday. Use a mask if you feel safe because of it.
Wash your hands routinely and avoid touching your face. This is NOT paranoia but caution. This is a necessary measure. Office space is usually air-conditioned and not too large. The virus can spread if there is only one person.
Keep to Yourself
Avoid hanging out with co-workers. You are not unfriendly. You are just being careful.
Self-isolate at work as best you can. It is best to eat at your table and avoid eating with others. Ideally, you should bring food from home because you want to avoid going out if it isn't necessary.
The goal is to avoid people and crowds whenever possible. COVID-19 has been shown to be contagious, and the only way to stop it from spreading is to minimize human contact.
Ask Your Superiors to Let You Work From Home
If you don't ask, the answer is always no. Talk to your boss and see if it is possible to work from home or to return to the office twice or thrice a week.
You can still get the job done while maintaining some form of insulation. It is in everyone's best interest to do so. While this is not possible for those in the service industry, regular office workers should have no problem here.
Usually, leadership must shift the mindset.
Shop Online
If you do not have to go to work, you will probably just have to go out to get groceries. If possible, buy most foods online.
Sometimes you may see that the items are sold out, or your site may be 'hanging' or canceling your order. Please try again at intervals.
Often the stock replenishes, and your order will go through. You just need to be persistent.
Stores have performed quotas so that shoppers can't hoard. So, while you can purchase the items you need, you'll need to keep going back for more. Buying online will support you avoid breaking self-isolation and keep things almost hassle-free.
Keep Track of Your Health
Finally, monitor your health and work to improve it.
Eat wisely. Practice indoors daily. Boost your immune system with Zinc, Vitamin C, and Probiotics. Try to lose weight and eliminate unhealthy habits such as smoking.
Now is the time to prioritize your health and steer yourself into a better lifestyle. This COVID-19 pandemic will pass away, but the positive habits you are forming now will serve you well throughout your life.