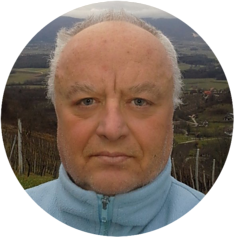 Why the God, who is so powerful, has so many problems with his creation named man? I also don't understand all those dramas about Jesus Christ's crucifixion story.  After all, God created the man in his image.
Joze's Question About Jesus Christ's Crucifixion Story
If I have read an old testament, there was an eternal fight between God and its creation. How it's possible that God can't predict the behavior of man either for a second or for a long time? Beginning with Adam and Eve.
O.K. There was a Satan who had misled Eve. But God tried once again. God sank the whole world. But yet, the failure. And still, he sends a Jesus. Is it now different? Is it better in the world today? I think no. It's even worse. Is Satan so powerful that he wins against God in every aspect? And I have to take in concept all life. Not an only human being. Why is killing the central principle of life?  Every creature has to kill others to survive. Why is this so? Is this the best what he can do? It could be different. Nothing is impossible for God.  Is not Satan's work here too? That world is beautiful from some point of view. But on the other hand, is unjust and cruel in its entirety. Is our original sin guilty of all this cruelty? Isn't this too much responsibility for a small human being?
Romeo's Answer About Jesus Christ's Crucifixion Story
I will try to answer your concern about Jesus Christ's crucifixion. I will summarize my answer in two points:
Jesus Christ Crucifixion Story Tells Us- We are Lost in Adam and Eve, Saved in Jesus Christ Crucifixion.
"For when we were still without strength, Christ, at the appointed time, died for the ungodly, and hardly would he die for a righteous man, and perhaps he would die for a good man. Love to us, in that while we were still sinners, Christ died for us, a fortiori therefore, now that we are justified by His blood, shall we be saved from Him by wrath. We were reconciled to God by the death of his Son, much more so, being reconciled, we shall be protected by his life and not only that. Also, we will glory in God through our Lord Jesus Christ, Christ, by whom now we have obtained the reconciliation. "
Romans 5: 6-11.
"Therefore, as by one man sin entered into the world, and death by sin, and thus death spread over all men because all have sinned …"
Romans 5:12.
Death Has Reigned from Adam Even to Moses
"Nevertheless death has reigned from Adam even to Moses, even to those who had not sinned by a transgression similar to that of Adam, who is the figure of the one who was to come. For if by the offense of one there are many who have died, much more the grace of God and the gift of grace coming from one man, Christ, have they been abundantly spread over many. "Romans 5: 14-15.
If by the offense of one single death reigned by him alone, much more will those who get the bounty of grace and the gift of righteousness reign in life by Jesus Christ alone. Thus, as by a single offense, condemnation has reached all men, so by a single act of justice, the justification that gives life extends to all men. For as by the determination of one man, many have been made sinners, so by the obedience of one many will be made righteous. "
Romans 5: 17-19.
Grace Reigned by Righteousness for Eternal Life
"So that as sin reigned by death, so grace reigned by righteousness for eternal life, through Jesus Christ our Lord."
Romans 5:21.
"For since death came by a man, it was also by a man that the resurrection of the dead came, and as all die in Adam, so shall all also live in Christ,
1 Corinthians 15: 21-22.
Indeed, sin has returned to the human race. Hence no human being can save a sinner. As the Bible says in Romans 3:23: "For all [men] have sinned and are deprived of the glory of God." No human being born of a father and Can save sinners by his death, for sin can not save a sinner.
A Holy, Human Body Was Needed
A holy, human body was needed, but it was born without the sexual union of the sinful beings we are, to give ourselves as a ransom as a sacrifice for all humanity. It is thus that God will form himself a holy human body, without sin, from its conception, in the person of Jesus (see Luke 1: 26-35). And in Jesus Christ, the being who will fulfill the prophecies and solve the riddle of the salvation of humanity by his sacrifice, passing from his birth to his crucifixion, and from his death to his ascension.
The Bible rightly says, "He is the one whom God has destined by his blood to be a propitiatory victim for those who believed, that he might show his righteousness because he [God] Had left unpunished the sins committed before, in the time of his patients, so that I may show his righteousness in the present time, so as to be just while justifying him who has faith in Jesus. "(Romans 3:25 -26).
From here the sense of Jesus Christ's crucifixion is coming from.
Jesus, the Propitiatory Victim: The Lamb of God
As the Bible says, speaking of Jesus, it is written, "Behold the Lamb of God that taketh away the sin of the world." (John 1:29) "And almost everything, according to the Is purified with blood, and without bloodshed, there is no forgiveness. "(Hebrews 9:22)
Let us go back to ancient times before the arrival of Jesus Christ. On the one hand, for the personal forgiveness of sins, it was necessary to sacrifice an animal, preferably "a lamb without blemish, male, a year-old" (Exodus 12: 5). On the other hand, for the collective forgiveness of the sins of the people, the high priest must first make his sacrifice (to obtain forgiveness of his sins himself). Before, to bring a ram and a he-goat; To present themselves in the holiest place for the atonement of the collective sins of the people.
And there it was the shadow of things to come announcing Jesus Christ and to help us to understand that we need a better sacrifice of which only God can accomplish it in the person of a person well being divine having clothed. All our humanity; Who went from birth to death, remain without sin, to present himself as a lamb without blemish as a sacrifice for the atonement of the sins of the whole world [to save those who believed in this sacrifice, in his death by the Jesus Christ's crucifixion].
Let's Read the Following Bible Passage for More Understanding:
"Indeed, the law, which possesses a shadow of the goods to come, and not the exact representation of things, can never, by the same sacrifices that are offered perpetually every year, bring the assistants to perfection. Would they not have ended providing them, because those who worship, being once purified, would no longer have any conscience of their sins? But the recollection of sins is renewed each year by these sacrifices. It is worthless for the blood of goats and bulls to take away sins. Therefore Christ, entering into the world, said, Thou hast not willed sacrifice nor offering, but thou hast made me a body: thou hast not I said: Behold, I come (in the scroll of the book it is a question of me) to do, O God, they will. And you have accepted neither sacrifices nor offerings, nor holocausts, nor sacrifice For what is offered according to the law, he says, Behold, I come to do thy will. He thus abolishes the first thing to establish the second. It is by this will that we are sanctified by the offering of the body of Jesus Christ once and for all. And while every priest does every day the service and often offers the same sacrifices, which can never take away sins, he, having offered one sacrifice for sins, sat forever at the right hand of God, waiting Now that his enemies have become his footstool. For by a unique offering He has brought to perfection those who are worshiped forever.
Hebrews 10: 1-14.
The Real Sacrifice That Can Reconcile Us with Jesus
A story about Jesus Christ's crucifixion symbolizes the real sacrifice that can reconcile us with Jesus. The Blood of Jesus represented the shedding of the blood necessary for the forgiveness of the sins of humankind. And the confession of sins is in Jesus Christ now.
It is out of love for us that God gave Himself, in the person of Jesus Christ, to save us, as He promised us and also according to His plan of redemption! It is, therefore, necessary to be grateful to God and accept Jesus as our personal Lord and Savior.
This is just a brief explanation and answers regarding your concern! But God, if God allows it and you agree during our conversation in the course of biblical studies, we will study the sanctuary. You will understand many things and truths for your salvation.