Dr. Bruce Lipton and the Biology of Belief will forever change your thinking about your thinking. Fantastic new scientific breakthroughs about the effects of biochemical effects on the functioning of your brain will show you how all the cells in your body respond to beliefs.
Dr. Bruce Lipton uses simple, picturesque, and humorous language, and with everyday examples, a way of presenting how the new science of Epigenetics is revolutionizing our understanding of the connection between mind and matter. And how profound it has on our lives and all of humanity.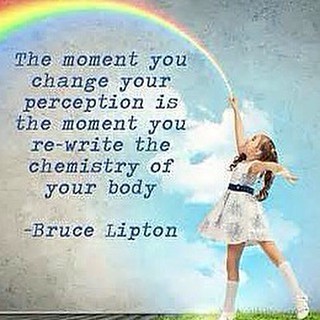 Dr. Bruce Lipton and the Biology of Belief
Format Paperback | 312 pages
Dimensions 152 x 229 x 22mm | 482g
Publication date 13 Oct 2015
Publisher Hay House UK Ltd
Publication City/Country London, United Kingdom
Dr. Bruce Lipton is an expert in cell biology and one of the leading scientists studying how emotions can direct genetic expression. He explained this beautifully in his books, Biology of Belief, and Spontaneous Evolution. According to Dr. Bruce Lipton and the Biology of Belief the real secret of life lies not in DNA, but the mechanisms of action of the cell membrane.
For billions of years, living cell systems have implemented an effective peace plan that has allowed them to increase their survival and that of other organisms in the biosphere.
Imagine a population of billions of individuals living under one roof in a state of constant happiness. There is such a community – it is called a healthy human body. Obviously, cellular communities perform better than human communities. In your body, no cells are left out; none are homeless.
If humans modeled life on the model of healthy cell communities, there would be more peace and vitality in our societies and on our planet. Creating such communities of peace is a challenge because each person perceives the world differently. So basically, there are six billion human versions of the reality of this planet, and each understands its own truth. As the population grows, they bumping into each other.
About the Author
Dr.Bruce Lipton like an internationally recognized authority and a leading voice in the field of new biology skillfully build the bridge between science and spirituality. As an experienced cell biologist, he has taught at the University of Wisconsin School of Medicine. Later, Dr.Bruce Lipton undertook pioneering research at Stanford University. He is the co-author of the book Spontaneous Evolution and winner of the Goi Peace Award for 2009. He has hosted hundreds of radio and television shows. He has also been a keynote speaker at national and international conferences.
What Do Others Say About Dr. Bruce Lipton and the Biology of Belief?
"Powerful! Elegant! Simple! With a style that is as approachable as it is substantive. Dr. Lipton offers nothing less than the long-sought" lost links "between life and consciousness, answering the oldest questions, and solving the deepest mysteries of our past. I assume that the Biology of Beliefs will become one of the cornerstones of the new millennium. "
– Gregg Braden, bestselling author of God's Code, The Isaiah Effect, and The Divine Matrix
---
"Finally, we have a compelling and easy-to-understand explanation of how your emotions control your genetic responses! You must read this book to truly find that you are not a victim of your own genes, but that you have unlimited potential for a life of peace, happiness, and love."
– Joseph Osteopathy, Founder of www.mercola.com most visited natural health website.
---
"History will mark the Biology of Beliefs as one of the most important parts of our time. Bruce Lipton reveals to us the missing link between the biomedical conception of the past and the basics of energy healing in the future. Liptons logical insights are presented in an easy-to-understand way and style that is understood by specialists as well as non-specialists. For anyone interested in the health, the well-being of biological species, and the future of human life, the Biology of Beliefs is a must-read literature. The facts described in the author's findings have the power to change the world as we know it. His understanding and the precise manner of his rendering are simply ingenious."
– Gerard W.Clum, D.C., President, Life Chiropractic College West